Zuidas Magazine: Smooth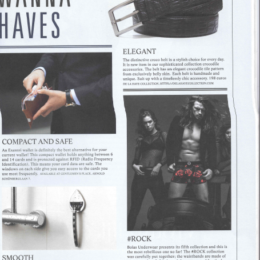 GLADDERR ('verry smooth') is a luxury shaving concept for men and women. Discover or define your own style. GLADDERR's customizable razors are Dutch design and offera sense of luxury, quality and functionality at the highest level. Change your shaving experience from mundane to unique!
Available at Gentlemen's Place, Arnold Schönberglaan 7, Amsterdam.